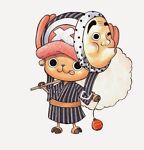 Kensun AC/DC Rapid Performance Portable Air Compressor Tire Inflator with Digital Display for Home (110V) and Car (12V) – 30 Litres/Min
---
Kensun quality: Brought to you by one of the most trusted names in automotive accessories with incomparable customer service!
Unique versatility: Transcends the function of regular air compressors by being adaptable to both home (AC – wall socket) and car (DC – cigarette lighter socket) use. With digital presets and additional attachment nozzles you would be hard pressed to find something that this compressor cannot inflate, from the heavy-duty, like car tires, to the delicate, such as a beach ball, it is perfectly equipped to achieve the perfect pressure for any situation, outdoors or indoors.
Advanced functions: AC/DC adaptable. Digital pressure gauge with LCD display and unit conversion. Digital presets function for easily delivering the ideal pressure where it is needed. Range of pressure measure: 90psi. Accuracy of measure: 35psi +/-1psi. Continuous working time: 30 minutes at 35psi.
Useful features: White LED work-light for easy illumination in the dark. 2 attachment nozzles for a multitude of uses (tires, basketballs, beach inflatables, etc.)
Specifications: Inflation time: AC – 5 mins; DC – 5.5 mins. Black woven hose (outer length): 23.6in (60cm). Cable length: AC – 5ft 10.8in (1.8m); DC – 10ft 9.9in (3.3m). Maximum current: <10A. Air flow rate: 7.9gpm (30L/min). Operating temperature: 14 to 140 degrees F
---
Every tire leaks air over time. If you do not maintain good tire pressure you will lose gas mileage, wear away your tires quicker and sacrifice some traction and control over your vehicle, which can be potentially hazardous in decisive moments on the road. The ideal solution is to keep this Kensun air compressor in your trunk. Reliable and portable, with advanced functionality, you need not worry about when you are going to reach the nearest gas station. The effort and uncertainty of a flat tire is a now a thing of the past.
Brand
Kensun
Item Model Number
Kensun-EHRComp-A58A
Manufacturer
Kensun
ItemDimensions
6.7 x 11.8 x 4.3 inches
Item Weight
5 pounds
---
Delivery
---
---
Returns
---
Return within 30 days, use return label provided by us upon request ONLY.